I LOVE the June Paper Pumpkin Kit! It is a perfect creative escape if you need a simple, quick project in a jiffy! Perfect if you don't need a lot of stuff, have no time to create, or just don't know what to create; the Paper Pumpkin kits are key to you getting something created quick to create décor or send a smile to a friend! Are you a Paper Pumpkin subscriber?
Here is what was in the June Paper Pumpkin kit that was mailed to me! Super Cute creative projects for your July 4th celebrations......and so much more!
Everything needed to create this kit is inside: ink spot, glue dots, stamps, straws, pre-cut banners, pre-cut pinwheels, brads, bakers twine and goody bags! All you need to supply is your adhesive!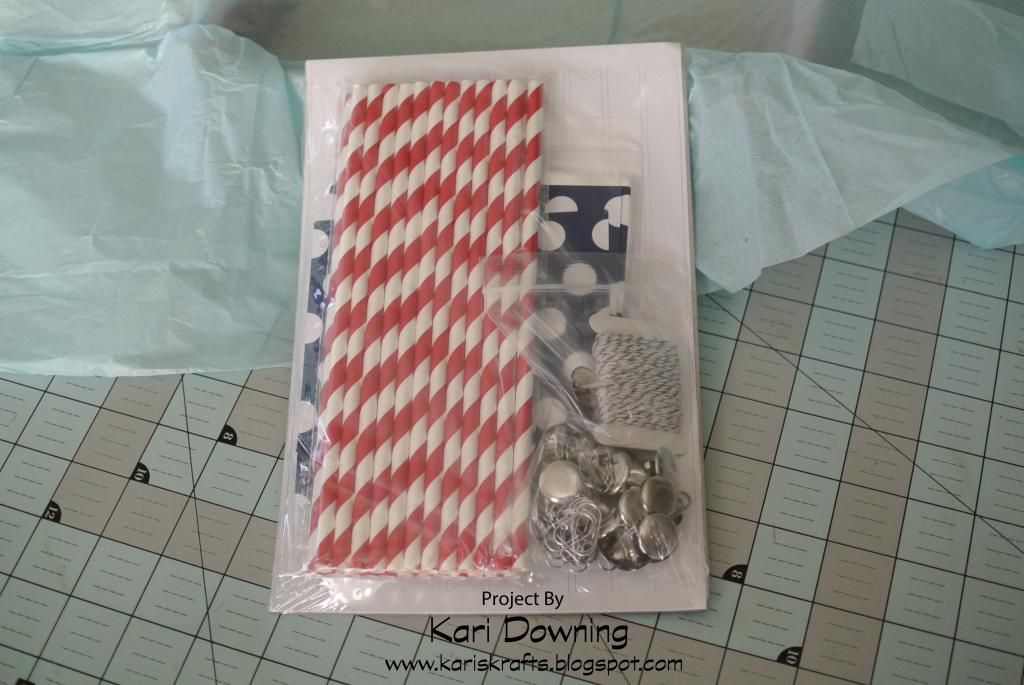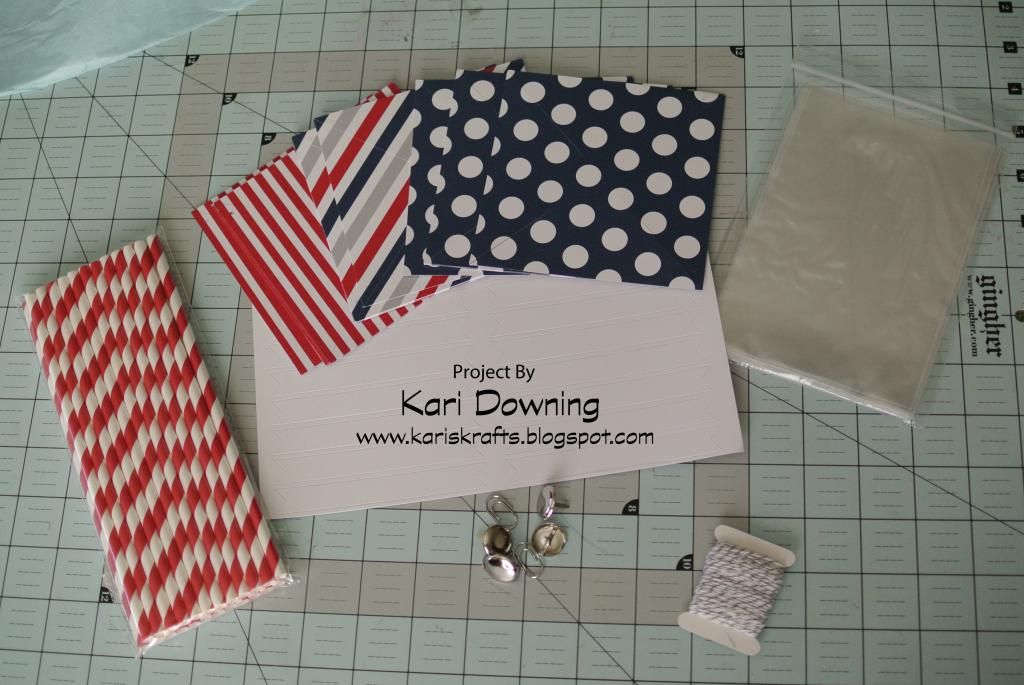 Curl the edges of the pre-cut pinwheel with your bone folder to give it some shape.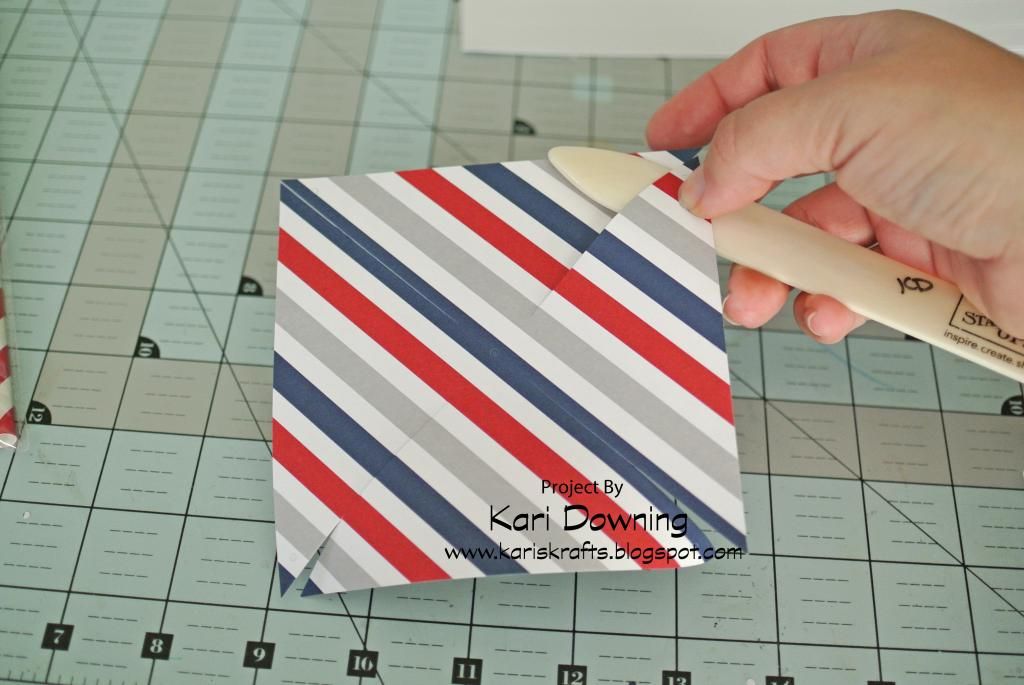 Start folding in the corners and place a brad through all the holes all the way through the pinwheel.
Stamp the image onto the pre-cut banner piece.
There are enough supplies in the kit to make 24 pinwheels! You could attach them all to the red/white straws or attach them to the goody bags filled with, well, anything!

Are you thinking of trying the Paper Pumpkin subscription?! Each month a fully designed project kit arrives in a delightful box filled with stamps, ink and paper-everything cut and ready to go so you can skip to the fun! You can try it out for as little as 1 month; if you decide to skip or stop at anytime, there is no obligation to continue.
Thank you for stopping by today!